Germany: Dinosaur Museum Altmühltal Happy about One Million Guests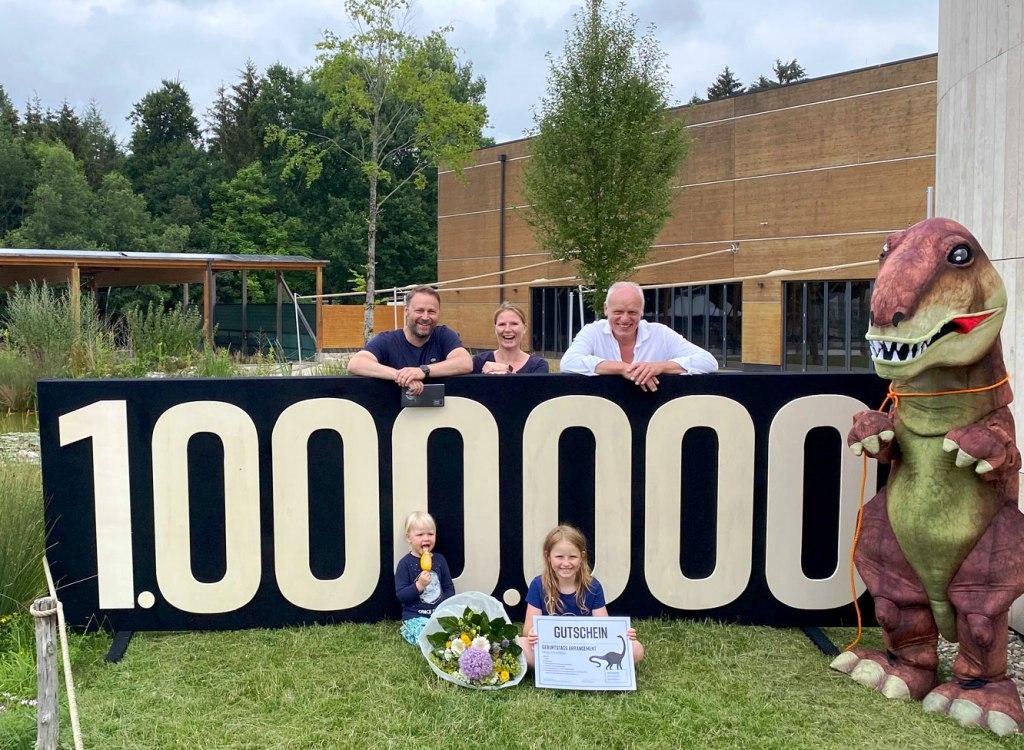 Six years ago, the Dinosaur Park Altmühltal was launched in Denkendorf, Bavaria (see EAP 6/2016). There, where fossil finds of more than 900 animal and plant species were made – especially from the Jurassic and Cretaceous periods – Michael Völker initiated and opened the Dinosaur Park and Open-Air Museum in August 2016 presenting about 70 life-size and true-to-life dinosaur models which were built by Wolter Design, the specialists for prehistoric animal reconstructions. Guests can discover the Dinosaurs along a 1.5-kilometre-long path. This marked the beginning of a success story that has since attracted more and more internationally scientific attention too. The museum area, where today even real fossil finds can be admired, has grown considerably – not to mention, of course, the great popularity among visitors. The Dinosaur Museum Altmühltal recently surpassed the one million visitor mark. The museum's founder and managing director Michael Völker and the park mascot Rexi welcomed the eight-year-old Elisa with her family in the entrance area and surprised them with an annual ticket and a voucher for a birthday package at the museum.
"We didn't expect to reach this milestone before the start of the summer holidays, and we are happy with and for Elisa. However, we are no less happy about the 999,999 visitors who have made us the leading attraction in our field in Bavaria since our foundation," says Völker. The museum is also very satisfied with the current season. Never before have the park and museum been so popular as in these months, stated the park management: Compared to June 2019 – the last early summer month before the outbreak of the Covid19 pandemic – the museum recorded over 18 per cent more guests.
"There are many reasons for this development," says Michael Völker. "Firstly, we see that also more and more adults without children are coming. Secondly, with the park and the museum, there are two different themed areas that can be experienced in one day all included in one ticket. And thirdly, our investments are being noticed: the expansion of a very high-quality museum, the new conception of the exhibition and the unique exhibits that we make accessible to the public there." Clear public favorites, are the new addition – the real skeleton of the allosaurus "Little Al" (cf. EAP news 2 Jun 2022) – and "Dracula" the largest pterosaur ever found, says Völker, However, according to him, "Rocky", the world's only original skeleton of a T.rex teenager, is still considered a perennial favorite. (eap)