Germany: VDFU welcomes members of the Bundestag to first Parliamentary Round Table of the leisure industry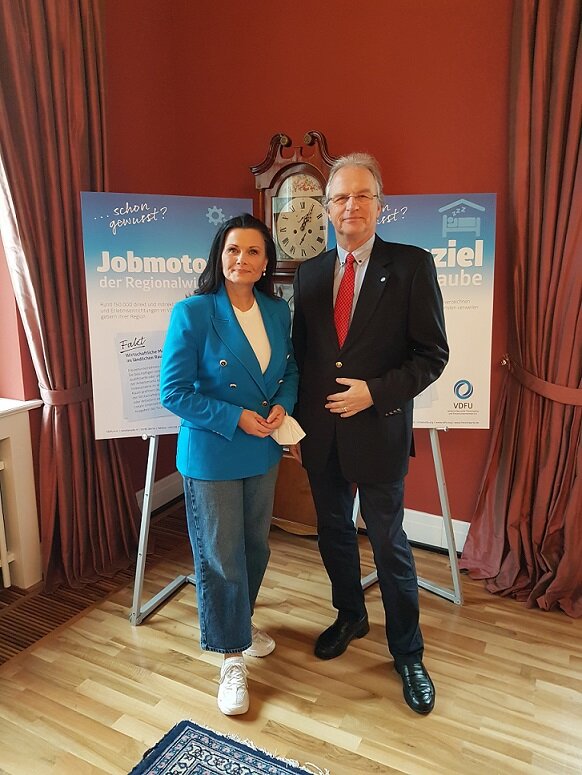 The Association of German Amusement Parks and Attractions (VDFU) invited politicians to a dialogue with the industry this week. Several members of the Bundestag gladly took the opportunity of this first "Parliamentary Round Table of the Leisure Industry" in the rooms of the German Parliamentary Society in Berlin to discuss current and future challenges with representatives of the German leisure and adventure parks. The focus of the discussions was on the enormous socio-economic importance of leisure facilities – especially in rural areas – and how this can be maintained. Impulse lectures and relaxed rounds of talks characterized the meeting.
The VDFU currently represents 110 large and small leisure facilities in Germany, which, with over 50 million visitors and 4.5 million overnight stays in the parks' own accommodation alone, account for around 150,000 direct and indirect employees (numbers by VDFU).
The VDFU sees this event as the start of a series of meetings that aim to focus on direct dialogue with politicians. It is not only the economy that should benefit. The leisure industry has proven its importance as an outlet that can relieve social tension in times of the Corona pandemic. The offers are also essential for the growing domestic tourism, which will increase in importance, says the leisure entrepreneurs' association. "As the industry has grown, so have the VDFU, the challenges and thus the need for direct exchange with politicians. It is important to act together and to build and expand mutual understanding," affirmed VDFU President Friedhelm Freiherr von Landsberg-Velen, who is also the owner and operator of the Schloss Dankern Holiday Centre. (eap)