USA: Falcon's Beyond Announces "Falcon's Central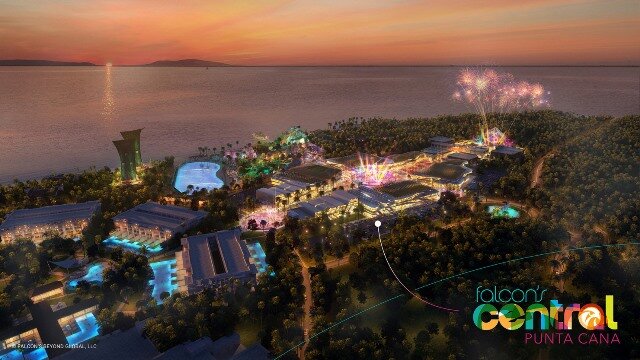 Orlando-based entertainment company Falcon's Beyond Global now announced the development of a new signature destination. "Falcon's Central" will combine retail, dining and entertainment and, similar to "Disney Springs" at the Walt Disney World Resort, will be integrated into Falcon's theme park locations. The first "Falcon's Central", which will consist of four LBE venues, will complement the offerings of all-new Katmandu Punta Cana, which opens this fall.
"Curiosity Playground" is an interactive edutainment offer for the whole family. Immersive experiences and attractions dedicated to the themes of science, technology, art and nature will be hidden behind four different portals. In addition, children can experience their heroes of many IPs such as "Dinosaur Train", "Odd Squad", "Wild Kratts" and "Xavier Riddle and the Secret Museum" which are broadcasted by PBS Kids. Visitors can try out numerous arcade and video games in the "Game Hub". Interactive media experiences will be offered in the "StoryHub". A virtual adventure is also offered by the fourth area named "VQuarium", which will take visitors on an "underwater experience" of a special kind.
"Falcon's Central will be a unique entertainment destination in popular resort markets that enables guests – especially families – to connect with the brands they love while traveling," said Cecil D. Magpuri, CEO of Falcon's Beyond. "In addition to location-based entertainment that brings to life countless beloved IPs through activities, merchandise and more, this new complex will offer a complete array of retail and dining, completely transforming the vacation experience." (eap)