World's Largest citywave Surfing Facility to Launch in Hawaii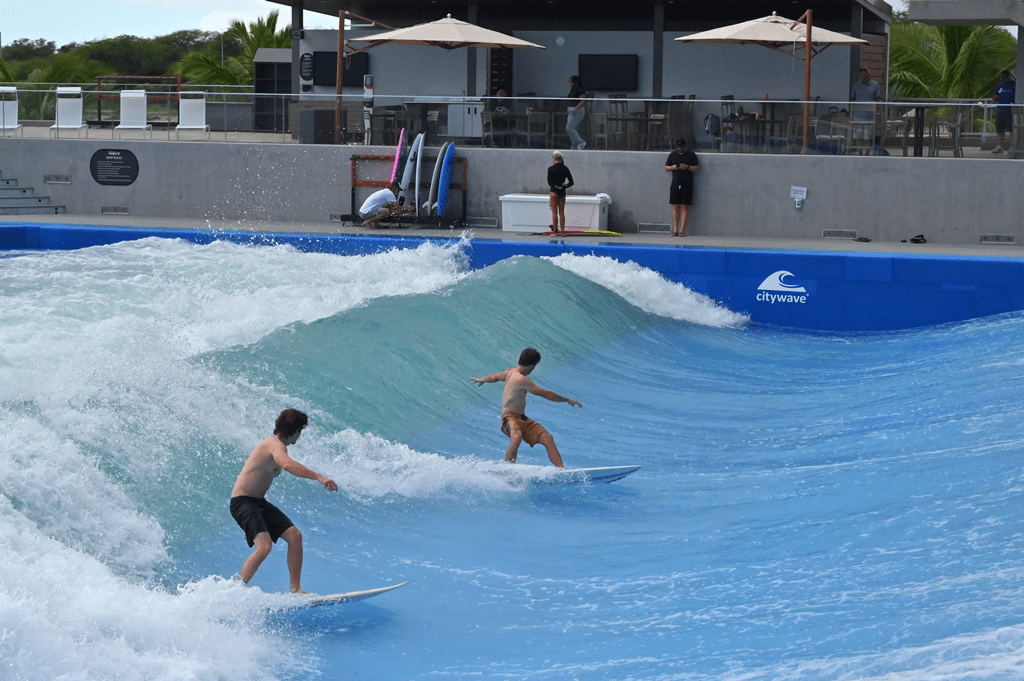 Next Saturday (25 March), the largest artificial standing wave of the citywave brand to date will be put into operation at Ewa Beach on the Hawaiian island of Oahu (not far from the capital Honolulu). Over 30 metres wide, the wave planned by the Munich-based family business Action Team Veranstaltungs GmbH will offer three different sections, so that both inexperienced surfers and professionals will find optimal and, in particular, safe training conditions when the metre-high water walls of the Pacific Ocean crashing in the immediate vicinity are not suitable.
"When you hear about it for the first time, it admittedly sounds a bit unbelievable," says citywave CEO and graduate engineer Rainer Klimaschewski. "A German company bringing a wave to the cradle of surfing in Hawaii, that's really a special appreciation." Rainer Klimaschewski and architect Susi Klimaschewski, co-managing director of citywave, have 15 years of experience in building artificial wave facilities. They currently operate facilities in nine different countries, with more in the pipeline on several continents.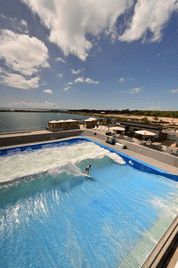 A Japanese investor is pouring a three-digit million sum into the overall project called "WaiKai", which in addition to citywave includes numerous bars and restaurants, hotels, retail and residential properties. Furthermore, the lagoon in front of the citywave will offer more water sports activities such as stand-up paddling. The history of surfing in Hawaii will be told along a two-kilometre boardwalk.
You can read more about the market trend of artificial surf pools and other adventure sports offers realised as sporty leisure facilities in our Adventure Sports Parks special feature, published in EAP issue 2/2021 and completely available here for free. (eap)