Canada/China: New 60-Seat XD Theater Opened in Happy Valley Tianjin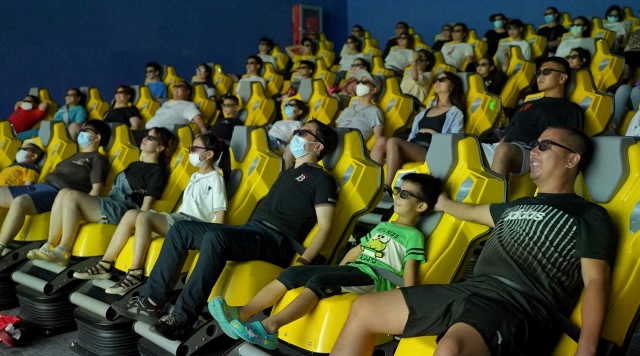 A new 60-seat XD Theatre from Triotech has recently opened at the Happy Valley amusement park operated by OCT Group in Tianjin, located about a 1.5 hours' drive away from Beijing. The attraction, which appeals to families in particular, is located in the park's "Viking Harbor" themed area. In total, it is the ninth installation of this type of attraction in a Happy Valley park, of which the OCT Group operates a total of eight throughout China. In addition to targeting families, the XD Theatre offers a high theoretical hourly capacity and has a catalogue of over 40 films that can be experienced in it, accompanied by special effects.
"The OCT Group and Happy Valley are key clients of Triotech and over the years we have built trust by constantly deploying amazing attractions that deliver a fun guest experience and a solid return on investment for the park. China is an important market for Triotech. This is why we have our own subsidiary and office established in Beijing, providing pre- and after-sales support. It is always an honour to collaborate with the Happy Valley team to bring best-in-class attractions to amusement park visitors in China," says Han Jie, Sales General Manager for China at Triotech.
Triotech is currently working on another project for OCT Group, developing a new walkthrough attraction at OCT Fabland Xiangyang in Central China (cf. EAP News of 16 Oct 2020). (eap)