Keel Laying for "Disney Treasure" in Papenburg, Germany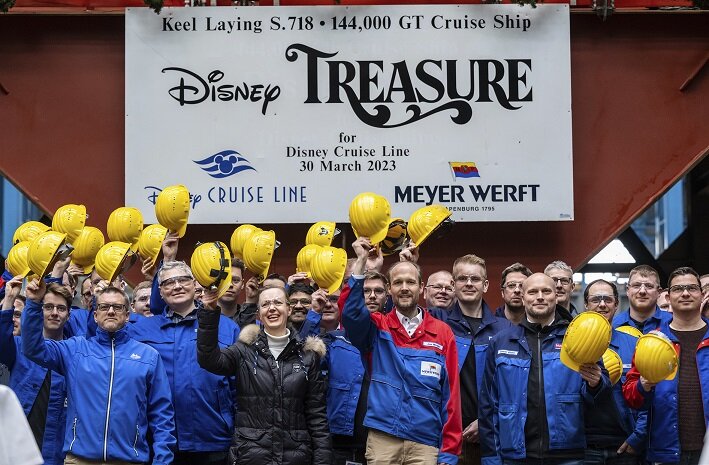 Disney Cruise Line is once again cooperating with MEYER WERFT, the shipyard based in Papenburg, Lower Saxony (Germany), which lately delivered the "Disney Wish" cruise liner for the group. The keel-laying ceremony for the new ship, the "Disney Treasure", was celebrated in Papenburg on 30 March. The first component of the ship's bow, which is 23.3 metres long, 30.9 metres wide and weighs 719 tonnes, was ceremoniously placed in the 500-metre-long building dock.
"The Disney Treasure will once again be a ship that will be constructed with MEYER quality and once again meet Disney's high standards for entertainment and equipment. With the keel laying, we have now reached an important milestone in this respect," says Jan Meyer, Managing Director of MEYER WERFT.
The new Disney Cruise liner is expected to have 1,240 cabins and a volume of 144,000 GT. Construction of the Disney Treasure is scheduled to be completed in 2024. (eap)