New Managing Duo for Warsteiner Welt Brand Experience Center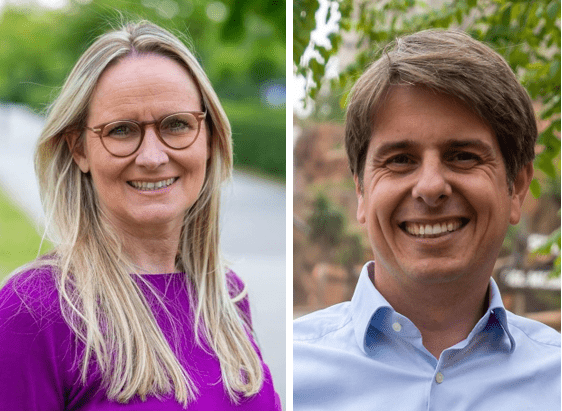 © Haus Cramer Gruppe
(eap) As of June 1 this year, the business unit of Haus Cramer Gastronomiebetriebe – which includes the Warsteiner Welt brand experience center located not far from the Warsteiner Brewery (located in Germany's Sauerland region) – will have a new Managing Director duo at its helm: Friso de Jong, who most recently served as Head of Marketing and Sales International at the Phantasialand theme park, and Simone Pollmann-Schweckhorst, who has already been holding a leading management position with Warsteiner before, will be responsible for the fortunes of Haus Cramer Gastronomiebetriebe, which comprises a total of four business operations.
A native of the Netherlands, de Jong can look back on more than 20 years of experience in sales and marketing. At Phantasialand, he was responsible for the management of international sales and marketing for all business units as well as the conception, planning and implementation of marketing campaigns with a focus on the Benelux countries. Likewise, he organized media-effective live events and reports. "I'm very pleased to welcome Mr. de Jong to our group of companies," says Catharina Cramer, owner of the Haus Cramer Group. "With his wealth of expertise in the entertainment and leisure sector, he is very well prepared for his role within our company."
The naming of the new managing director duo for the top personnel at Haus Cramer Gastronomiebetriebe now comes just a few weeks after the strategic realignment of the Warsteiner Group was announced. In the course of a comprehensive restructuring of the owner-managed Warsteiner brewery, the group has recently been operating as the Haus Cramer Group. In the future, the business will go beyond the production and sale of beer brands and will be expanded to include other types of beverage. Among other things, cooperation with other strong brands, a strengthening of foreign business and investments in promising start-ups are planned. Within the next two years alone, around 200 million euros are to be invested in the targeted growth.
"In the future, we will no longer see ourselves as a pure beer company, but will open up to all business areas that are needed in the hospitality industry and by consumers," explains Helmut Hörz, CEO & CFO and Chairman of the Management Board of Haus Cramer Group.
Read more about the latest trends especially for the park and experience gastronomy in our May/June magazine issue■