Sustainability in Gastronomy – ErfaFreizeitParks Meeting in Review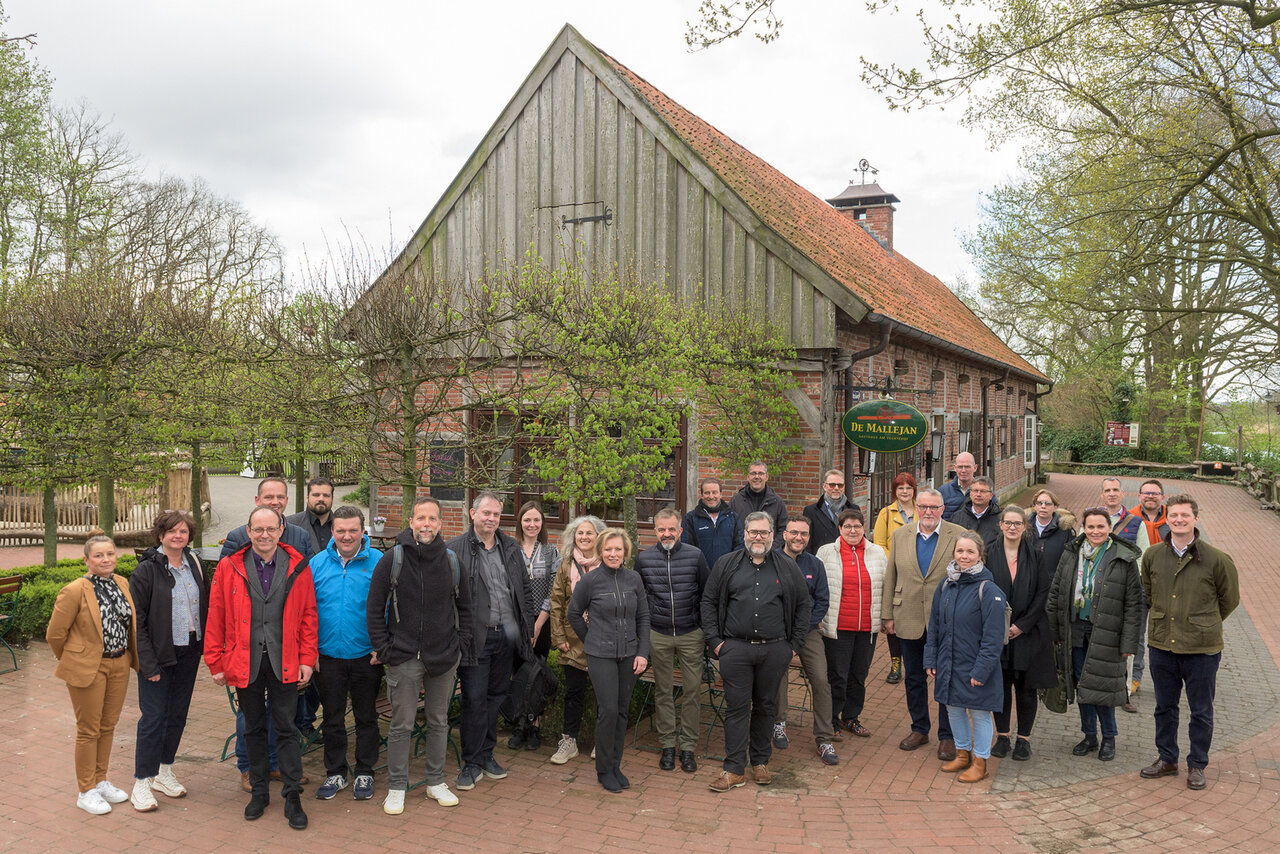 © Franz Frieling
(eap) At the end of April, around 30 members of the ErfaFreizeitParks network (a private German network for leisure parks for the exchange of experiences initiated by Michael Möhring, möhrings foodservice-kompetenz) met at the Nordhorn Zoo and the Schloss Dankern holiday park in Lower Saxony to exchange ideas on current topics of gastronomy, which is a central additional offer in most leisure facilities. Representatives of German amusement parks and providers of F&B solutions came together on the two days of the event. This time, the focus of the expert presentations was on the topic of sustainability in park catering, for which various concepts were also illustrated through best practice examples.
The catering at Nordhorn Zoo, for example, is based on the motto "From Stable to Table". Visitors are informed about the breeding and keeping of native breeds of farm animals, whose meat is then processed for the park's own catering. Topics such as "conservation through consumption", nature and species conservation as well as regionality can be found in many places in the family zoo. Not only in the kitchen, but also with the help of targeted information, e.g. in the form of signs, educational games and YouTube videos, the zoo has implemented its gastronomic motto in operations.
One of the latest novelties at Nordhorn Zoo was the opening of the "Village Butcher's Shop" last summer, where visitors can buy long-life sausage products and preserves, among other things. "The main purpose of the shop is to convey the message 'Conservation through Consumption', because if the meat of old livestock breeds is not used in the kitchen, those animals will simply disappear," explained Zoo Director Dr Nils Kramer in his welcoming speech. However, the group was able to see for themselves that delicious dishes can also be made without animal products during a vegan show cooking event in the evening.
At the Schloss Dankern holiday park, located about 50 km away of Nordhorn Zoo, the participants of the Erfa meeting also had ample opportunity to discover for themselves the varied park gastronomy, which includes classic fries but also fresh salads etc., as well as Schloss Dankern's various attractions. After a welcome and presentation of the holiday park by Managing Director Baron Christian Freiherr von Landsberg-Velen, topics such as "CO2-neutral system catering" were on the lecture programme. Other focal points included the development of vegan meat alternatives in foodservice and the reduction or avoidance of food waste.
Read more about current trends in experience gastronomy and how Artificial Intelligence (AI) can be used to optimise processes, achieve sustainability goals and increase efficiency in our latest magazine issue. ■