A Lookout to TEA SATE Europe 2022 from 4-7 May at Liseberg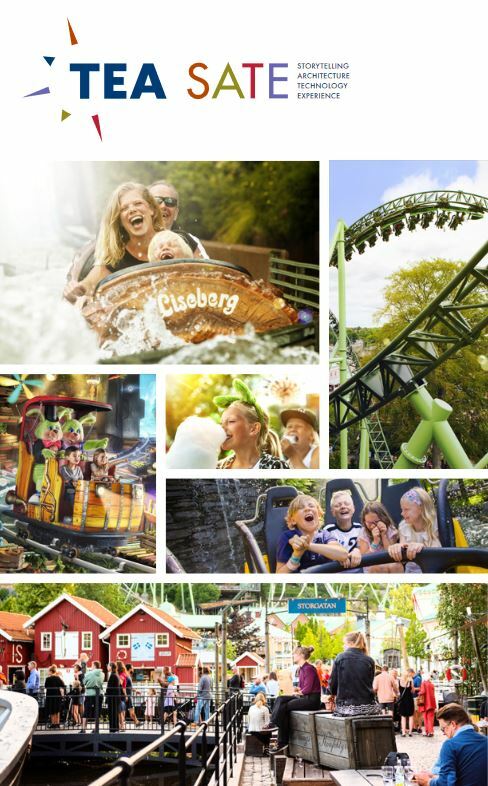 The Themed Entertainment Association (TEA) will hold its next European SATE ("SATE": Storytelling, Architecture, Technology, Experience) conference from 4-7 May 2022 at the Swedish theme park Liseberg (Gothenburg). Two complete conference days with selected industry speakers are planned in addition to arrival and return days with further networking opportunities. Former TEA President David Willrich will moderate an in-depth conversation with Keith James, President of JRA (part of RWS Entertainment Group, cf. EAP 1/22), who looks back on more than five decades of industry experience and numerous outstanding projects around the world (including work for Universal Studios Florida, LEGOLAND & Ferrari World Abu Dhabi). In 2016, James was awarded the "TEA Buzz Price Thea Award for a Lifetime of Distinguished Achievements". In addition, participants at the event will have the opportunity to gain insight into the ongoing developments of Liseberg's expansion, which includes the construction of the new themed area "Luna Park" with three new attractions this year and the ongoing construction of the water park "Oceana" as a second gate.
A highlight of the networking programme is planned for the evening hours of the second day of the conference, which will be the show dinner "Mamma Mia! The Party" – in order to be able to participate in this musically staged ABBA dinner, TEA recommends to book tickets for SATE Europe by 11 April. Click here to go to the association's event website.
In a fortnight, the official presentation of the "28th Thea Awards", whose winners have already been announced in November 2021 (cf. EAP News of 17 Nov 2021), will be another important event for the international association of designers, planners and creative minds in the leisure industry: the Thea Awards Gala will take place on 23 April at the Disneyland Hotel in Anaheim/California. (eap)