EpicSurf Announces Projects in Saudi Arabia and USA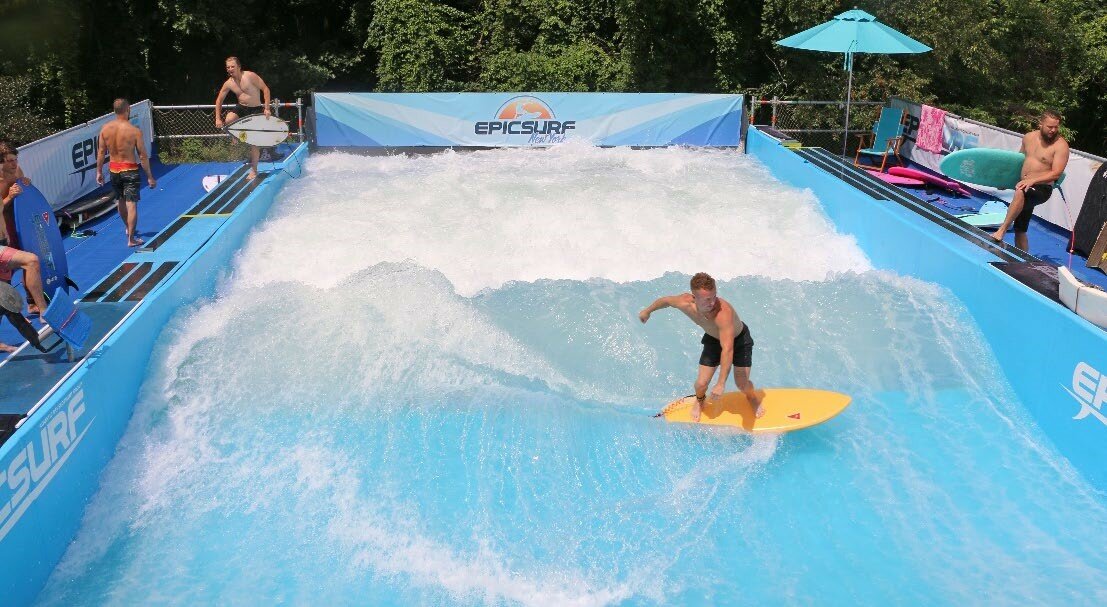 (eap) Aquatic Development Group (ADG) recently announced two new projects involving its "EpicSurf®" surf wave technology. On the one hand, its technology will be used in the new Glo Entertainment sports and entertainment complex being built in the King Abdullah Financial District (KAFD) in the heart of Riyadh, Saudi Arabia, which is scheduled to open in 2025. ADG will supply its "EpicSurf 46" product, a 14-meter-wide surfing facility that produces waves up to 1.6 meters high, allowing both novice and professional surfers to use the facility. In addition to the EpicSurf installation, the Glo Indoor Park will feature indoor skydiving, ziplining, VR gaming, trampolines, a skate park and climbing walls.
"We have seen the accelerated growth in the Middle East, and are proud to be bringing our EpicSurf technology to the Kingdom for ALL people to experience the sport and joy of surfing. Soon, the eight million citizens in Riyadh will have the opportunity to learn to surf right in the dynamic and futuristic KAFD destination," said Julie Kline, Marketing Manager at ADG & EpicSurf.
On the other hand, ADG is supplying a surf facility to Leander, Texas for the "Leander Springs" project, in which ICON Leisure is involved, among others. The project is to create a four-acre (approx. 1.6-hectare) lagoon surrounded by ten acres (around four hectares) of boardwalk with various offerings, bringing an authentic beach feeling to the American city. Swimming will be possible in the water, as well as pedal boating and kayaking. And thanks to EpicSurf's stationary surf wave, guests can also try out surfing.
"We are honored that EpicSurf has been chosen as the surf wave technology for the Leander Springs project in Texas," said Bruce Quay, COO of Aquatic Development Group & EpicSurf. "EpicSurf will be the perfect feature to complement the lagoon and associated amenities offered in this mixed-use development. With the ability to tailor the wave to all – for surf lessons, expert level sessions or even for the spectators who just want to get up close to the excitement, EpicSurf provides an experience for everyone." ■