Falcon's Beyond Appoints Simon Philips as President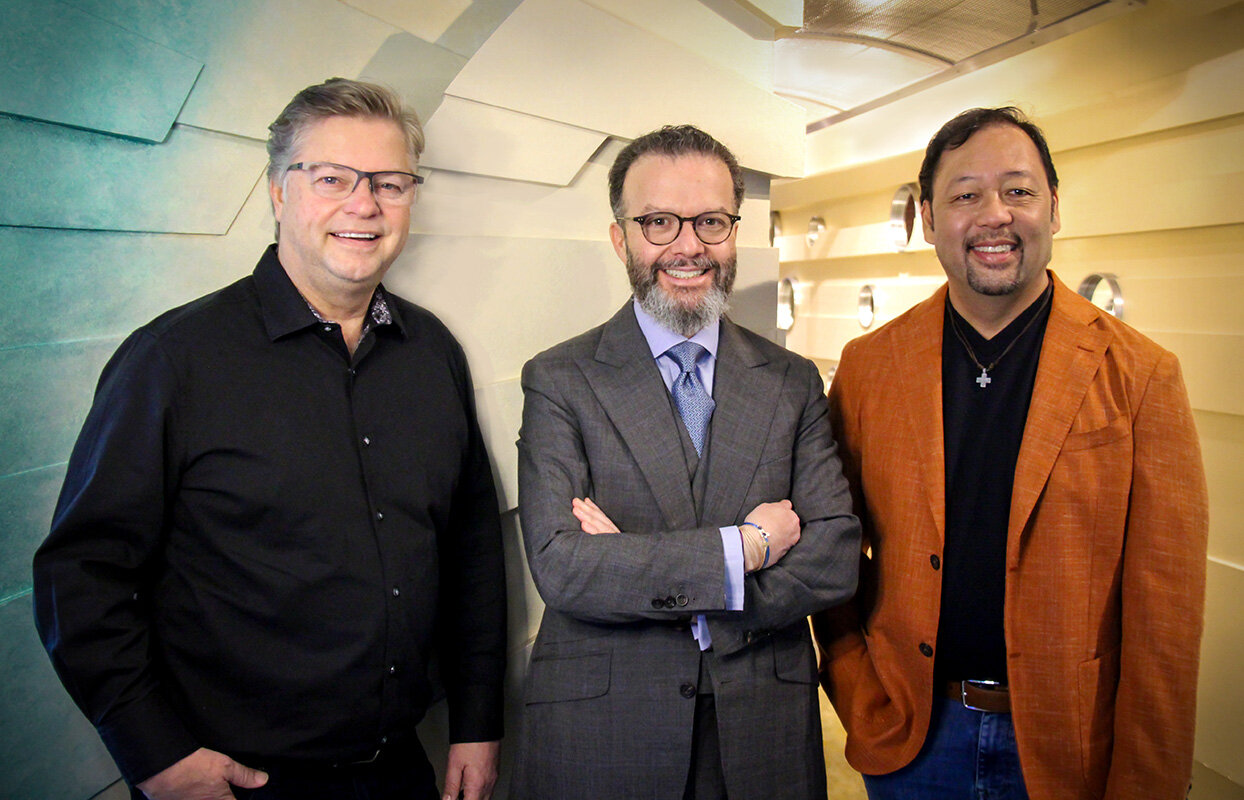 Today, Orlando/Florida-based entertainment company Falcon's Beyond announced Simon Philips as their President (pictured here in the middle) – a newly-created position at the company. Philips previously acted as a Senior Advisor to Falcon's board and looks back on a successful career leading the strategic direction of some of the world's best-known franchises. These include Disney, Pixar, Star Wars, Marvel, Pokémon and Yu-Gi-Oh. In the past, he acted as President of Marvel Entertainment International as well as Vice-President and General Manager of Disney Consumer Products EMEA at The Walt Disney Company. Most recently, he served as Managing Director, Global Consumer Products at Moonbug Entertainment.
In his new position as President, Philips will oversee the future growth and expansion of the entertainment company. This includes developing and implementing comprehensive corporate strategies for future growth across all of the company's businesses. Through his extensive industry knowledge and relationships, Philips is also expected to focus on strategically building new consumer products and entertainment content.
"When I became Senior Advisor to the Board last year, I commented that Falcon's Beyond is playing in a vast sandbox. Since last year, I have been so impressed with the Company's mark on the industry. This is a terrific time to join the team for what we expect to be explosive growth in the industry," said Philips. "I appreciate the opportunity to bring more than 30 years of experience and insight to Falcon's and am thrilled about the abundant opportunities we will pursue together."
"Simon's reputation and acclaim in entertainment has been truly inspirational for me and the greater Falcon's team. His visionary cross-channel approach to brand expansion will further strengthen our own IP Expander flywheel. We feel incredibly fortunate to have found someone of Simon's caliber whose values are so perfectly aligned with Falcon's culture," added Cecil D. Magpuri, CEO of Falcon's Beyond (pictured right). (eap)