Germany: "Nordiskturn" – Largest Indoor Expansion to Date Open in Rulantica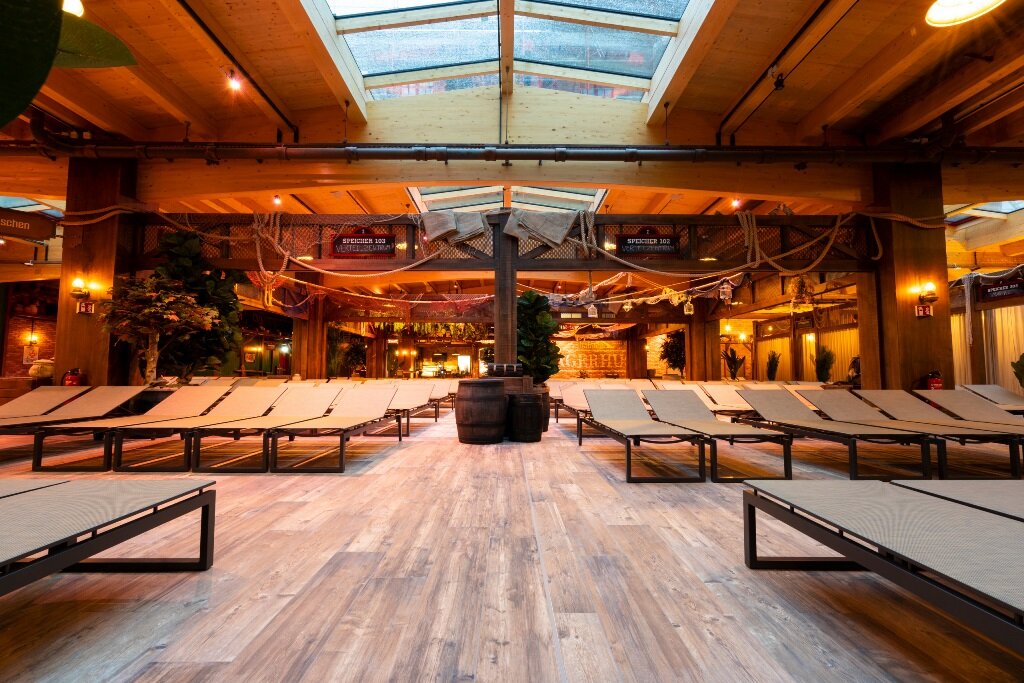 With "Nordiskturn", the Rulantica water world at Europa-Park Resort in Rust (Baden-Württemberg) received its largest indoor expansion to date at the end of December. Before the 30-meter-high tower, which according to the storyline was built on a gemstone mine, opens its new slide attraction "Vikingløp" to visitors in the next few weeks, guests can already now enjoy more space to rest and relax on three floors of the new building, which has a total of six stories. With over 400 loungers and seats, a spacious relaxation and wellness area has been created here.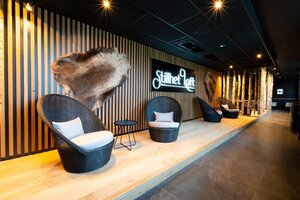 Im zweiten Stock finden Erwachsene einen Ort der Ruhe und Entspannung.
While adults can enjoy a cozy and warm atmosphere in the "Stillhet Loft", families can relax in the wood-look "Lågerhus". Two new gastronomic offerings – the "Viking Snåck – Frisk & Lækker" on the first floor and the "Viking Kaffi" on the second floor – also offer fresh and delicious food.
As soon as the eight-lane Vikingløp slide (by ProSlide) opens, eight guests at a time will be able to race on mats through the 187-meter-long tubes. In all likelihood, the new attraction will not launch until March. With our detailed article in the latest January/February issue (1/2023), however, not only slide fans can already look forward to Vikingløp. By the way, Europa-Park Resort was able to set a new record in 2022 with a total of six million visitors. We will report on this and other remarkable figures, facts and developments of the European theme parks in our annual EAP Park Report in issue 2/2023 in early March. (eap)