Germany: Reopening of Rulantica! – Water Adventure World Welcomes Back Guests and Launches New "Svalgurok"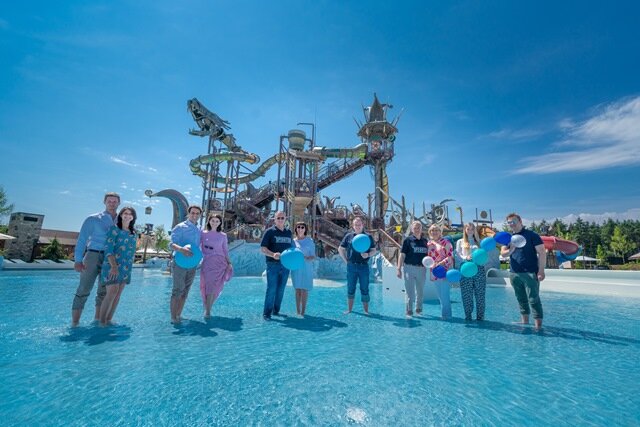 "We are delighted to finally be allowed to go about our business again," said Jürgen Mack during the press conference for today's reopening of Rulantica, also with reference to the Europa-Park. The water adventure world of the resort (cf. EAP 1/2020) – actually designed as a year-round destination– had been allowed to operate on only 250 days since its official opening in November 2019 until today.
Despite the long closure period and the extremely uncertain economic situation, the Mack family stuck to their ongoing investment plans for the water theme park in recent months with the result that guests can now also discover the new "Svalgurok" outdoor area at Rulantica from today. Svalgurok is the largest water playground in Germany. The huge attraction complex with its moveable snake head towering above the structure covers an area of 9,000 square meters and offers over a hundred water play elements and numerous slides – read all about this large-scale expansion in one of our upcoming magazine issues.
Europa-Park itself as well as the associated theme hotels have been back in operation since 21 May (cf. EAP News of 21 May 2021). (eap)