HAPPY FRANKY: New Family Entertainment Center Near Cologne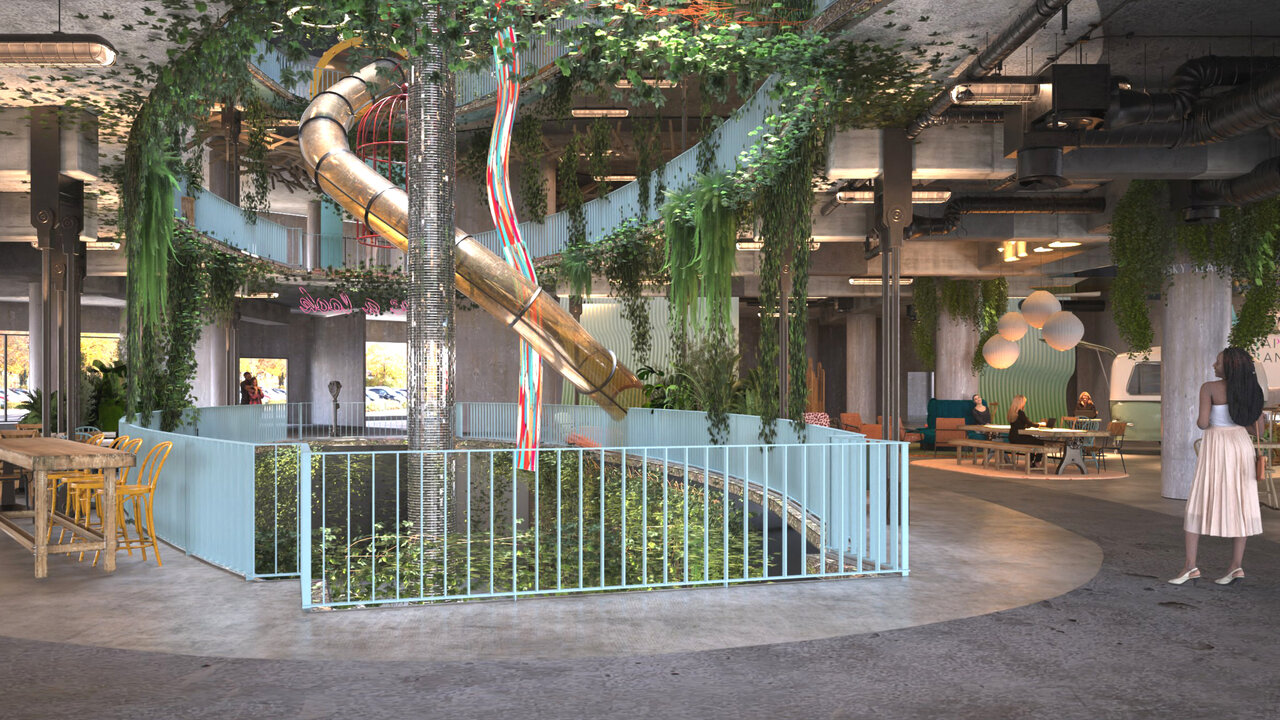 (eap) A new family entertainment center called "HAPPY FRANKY" will soon open in Troisdorf near Cologne, Germany. A mix of entertainment, lifestyle, sport, culture, shopping, restaurants and a hotel awaits visitors on an area of 17,000 square meters. Among others there will be the Stuntwerk Troisdorf, a bouldering hall with a ninja warrior and parkour as well as a fitness and yoga area. Visitors to Funderground, which is part of the firm Lasermaxx, will be able to choose from various experiences such as laser tag, virtual reality, drone racing and escape rooms. Motorsport enthusiasts will get their money's worth at Racing Car Benz where players can choose from 40 different tracks in racing simulators.
At the heart of the location there will be an axe throwing bar for adventure seekers aged twelve and over. Twelve axe throwing lanes and a craft beer bar from WoodCuter await visitors on 200 square meters. In Franky's Clubhouse, various gastronomic offerings, a mini-golf course and a mix of games such as shuffleboard, darts, boul and viking-chess await the whole family. At the associated rooftop bar, guests can wind down their evening with small events. Also, the Explorado Adventure Museum is moving into the centre. Over 100 hands-on stations await young and old explorers on an area of around 3,000 square meters. Explorado was based in Duisburg's Inner Harbour until the end of 2021. Now the adventure museum has found a new location in Happy Franky.
Happy Franky's hotel partner is Containerwerk, which uses former sea freight containers to design high-quality hotel rooms where guests can enjoy a view over the Rhineland in future. In addition, the "Happy Franky Marketplace" offers companies the opportunity to rent one of twelve pop-up stores for two to three months in which they can present their brand. There will also be various freely accessible areas for relaxing, meeting friends or working. Other experiences that visitors can look forward to in Happy Franky will be announced soon, as will the opening date. The project manager of the FEC is Markus Remark. ■