IAAPA Expo Kicks-off in Orlando!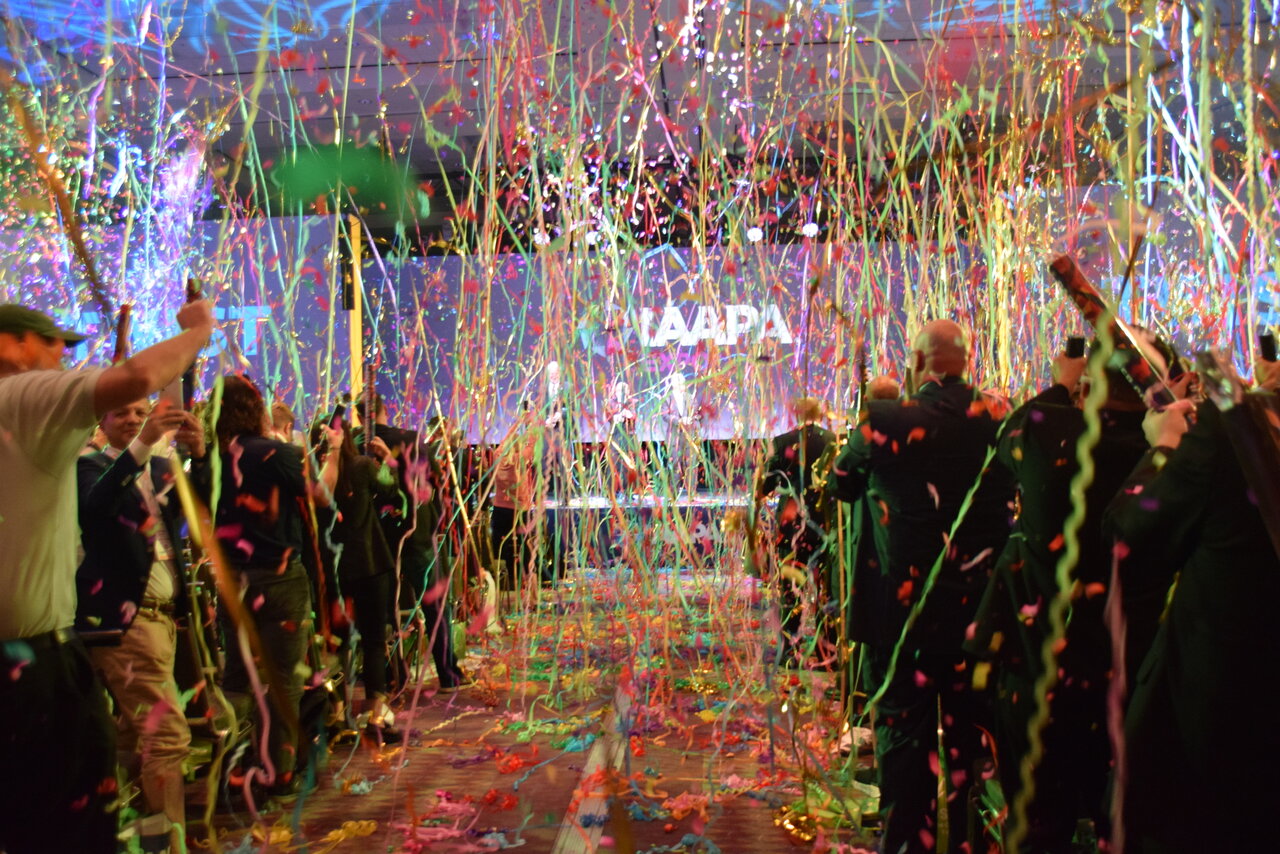 (eap) Following an introductory seminar and EDUTour program over the past few days, the IAAPA Expo in Orlando (Florida), organised by the International Association of Amusement Parks & Attractions (IAAPA), officially kicks off today as the world's largest trade fair for the leisure industry. On an exhibition area of over 51,000 square metres in the Orange County Convention Center, more than 1,100 companies from the manufacturing and supply industry will present their products, solutions and innovations for leisure facilities and experiences of all kinds. Over 40 companies will be exhibiting at the four-day trade fair for the first time.
The show floor opens today at 10 a.m. following the Opening Ceremony. As part of the comprehensive side program, the Leadership Symposium will take place at the same time, which this year deals with the theme of "The Return on Inclusion: The new ROI – bringing growth to your business through inclusive practice". As part of the symposium, registered industry leaders can take part in a guided tour at Give Kids the World Village in Kissimmee today. The symposium will continue tomorrow, Wednesday, at the exhibition centre. The first day of the trade fair closes this evening with the Opening Reception (ticketed event), which will offer industry colleagues, who have travelled to Orlando from all over the world, their first opportunity for extensive networking.
At the Leadership Breakfast on Wednesday morning, Scott O'Neil, CEO of the British operator group Merlin Entertainments since last year [EAP-News v. 14.11.22], will give the keynote speech and share his perspective on change management with fellow executives from the industry. In addition to seminars, workshops, discussion rounds and panels, the supporting program will once again include various charity events, including the 17th "IAAPA Footprints from the Heart 5k Fun Run & 1 Mile Walk" on Thursday morning at Give Kids The World Village.
As usual, IAAPA will hold the already sold-out "IAAPA Celebrates" evening event on Thursday evening as the highlight of the trade fair, this year at SeaWorld Orlando. At this exclusive event, industry professionals will have the opportunity to try out the new "Pipeline The Surf Coaster" (by B&M, see EAP 4/2023), which opened in spring this year. Other attractions will also be open to event participants. The show floor of the four-day trade fair closes on Friday at 4 pm. Our EAP team will also be on site in Orlando and is looking forward to meeting you in person! ■