O'Fun Park in France Introduces Three Novelties This Year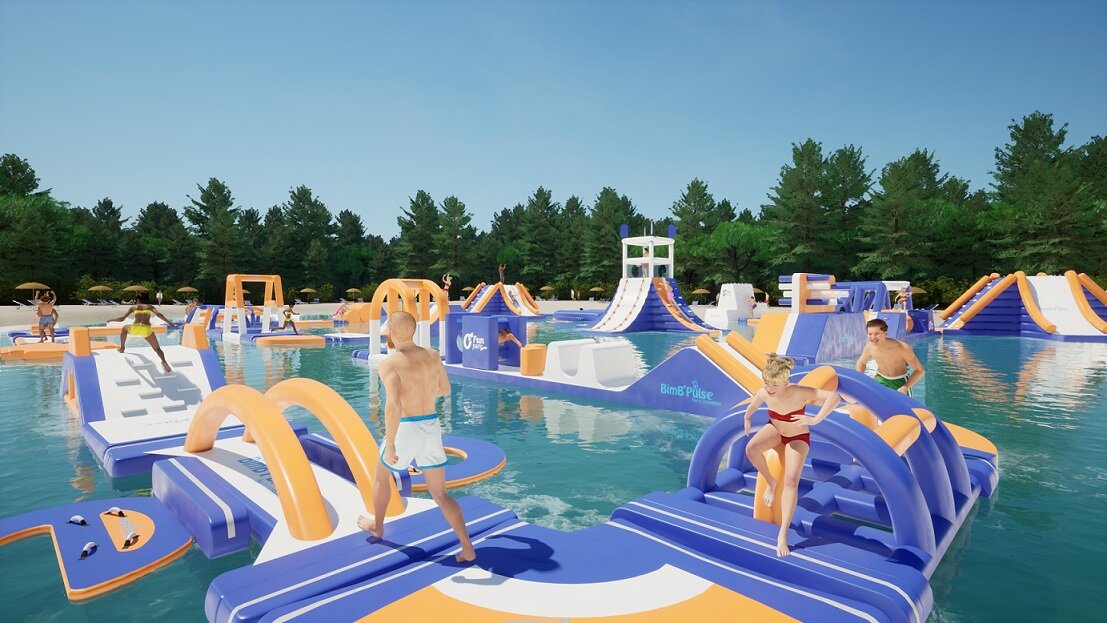 © Courtesy of O'Fun Park
Located in the Vendée region of western France, the O'Fun Park adventure and activity park offers its guests a wide range of different outdoor recreational activities, including tree-top climbing, ziplining, daring jumps from the "Water Jump", paintball, mini-golfing, pony rides, and much more. In the neighboring O'Gliss Park, the water park opened in 2016 (we reported in EAP 5/2016, among others), various water attractions and activities are available for guests.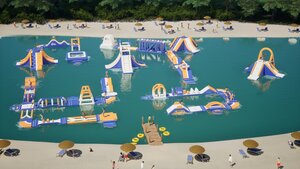 © Courtesy of O'Fun Park
On April 8, O'Fun Park, which celebrated its 20th anniversary last year and welcomes more than 100,000 visitors annually, will start into this year's season. No fewer than three new features await guests, as O'Fun Park & O'Gliss Park General Manager Michaël Thibaud explains, "The goal is to complement our existing offer by targeting the whole family and combining being active with being lazy by creating a beach." Specifically, on June 3, the park will open its new "Aquapark", an inflatable course on the water consisting of more than 45 different elements. This will offer different routes for beginners, advanced and experts, as well as an exclusive course for children. The French company Edsun Loisirs supplies the aqua park. In addition, O'Fun Park will launch a new home ball facility for guests and add two new slopes to its Water Jump facility. O'Gliss Park will add a new RV park this year.
Starting in 2024, the operator plans to offer guests additional own overnight accommodations at the all-new O'Tel Park in the form of covered wagons and small cabins in Wild West style. So far, guests have been able to stay in the tree houses on the edge of the adventure park or at nearby campsites, hotels and vacation cabins with which the park has collaborated. (eap)