Opening Date Set for SeaWorld Yas Island in Abu Dhabi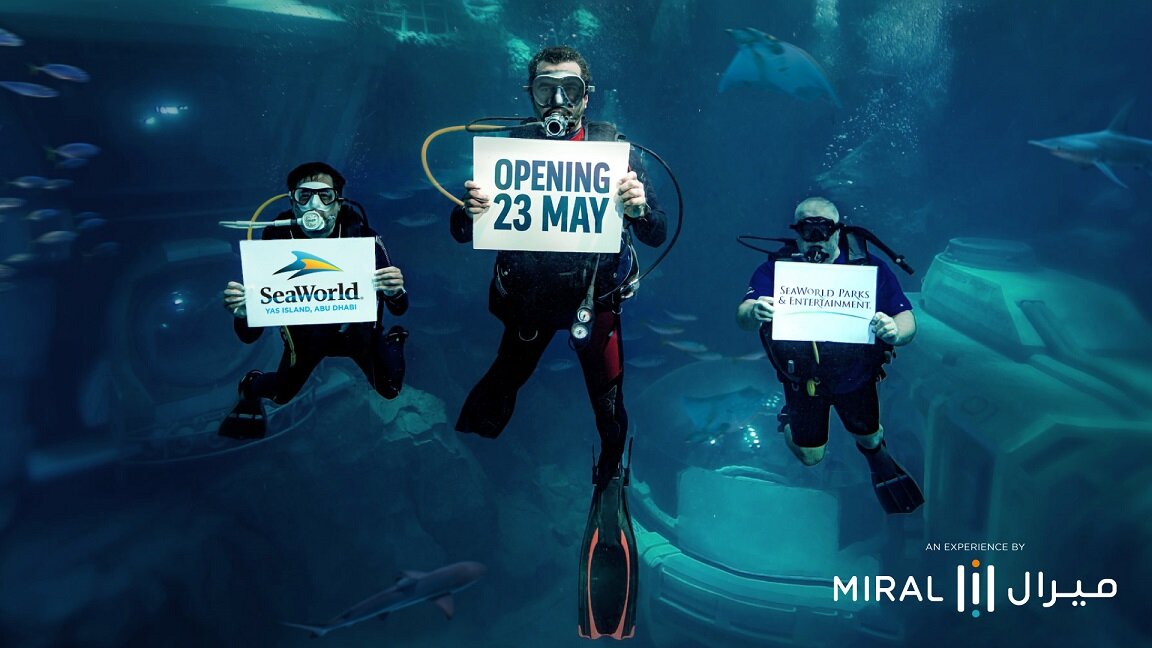 The opening date for SeaWorld's theme park announced in 2016, its first location outside North America, has been set. As announced by Arabian company Miral, SeaWorld® Yas Island in Abu Dhabi is scheduled to open on May 23, 2023!
On five indoor levels with a total area of 183,000 square meters, more than 100,000 marine animals from 150 different species can be discovered here in the future. Visitors can immerse themselves in six different areas that together tell the "One Ocean" story. Located at the centre of the park is the "One Ocean" area, where the multimedia "One Epic Ocean" story can be seen on a 360-degree screen. In addition, visitors can take a look at the facility's animal care centre.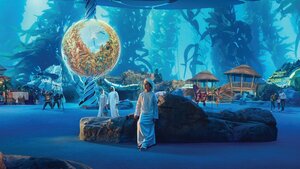 "One Ocean" realms
In the "Abu Dhabi Ocean" area, guests can look forward not only to the animals but also to various gastronomic offerings, including "Matbakh Ummi", a signature dining experience with Arabic cuisine. Visitors can also find the first touchpoint here, which is part of the interactive park game "S-E-A Guardian", which can be played throughout the park.
Polar regions including authentic temperatures can be experienced in the "Polar Ocean" house. The two areas "Antartica" and "Artic" await guests here. As in most of the themed areas, visitors can look forward to gastronomy, shopping and educational offerings. In addition, an immersive ride awaits guests here.
"MicroOcean" gives the smallest sea creatures the attention they deserve. But it's not just the ocean's smaller wonders that are the focus of attention in this realm, but also the smaller park guests. There will be family-friendly attractions, a play area, and educational offerings for kids.
In contrast to the previously mentioned area, the largest marine creatures can be found in the "Endless Ocean" area. On viewing platforms and through a 20-meter-wide glass front, the animals can be observed very closely. With over 25 million liters of water and more than 68,000 marine animals, the operator says it will be the largest multi-species aquarium in the world.
The largest area of the park, "Tropical Ocean", will be home to dolphins, flamingos and tropical birds. In addition to the animals, guests will be able to experience an exciting roller coaster ride.
The rugged Pacific Northwest of the USA together with its animals can be experienced at "Rocky Point". Also, there will be an opportunity to interact with sea lions.
In addition to the SeaWorld Abu Dhabi theme park, the associated Yas SeaWorld® Research & Rescue centre already opened in February this year, being the first centre in the region specifically dedicated to the research, rescue, rehabilitation and reintroduction of marine animals. (eap)