PortAventura Celebrates Opening of Uncharted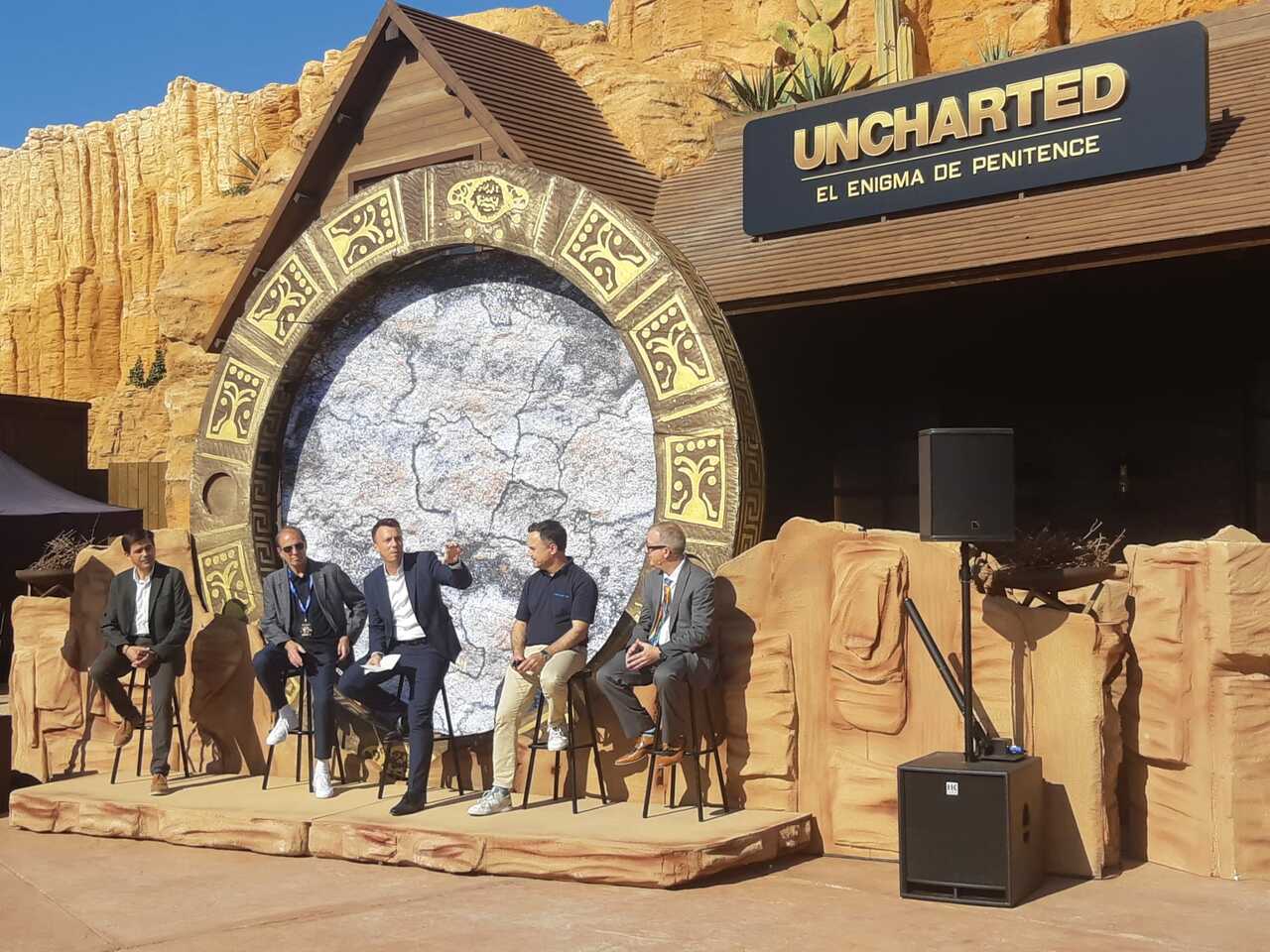 (eap) Today was the day: Employees, press representatives and project participants celebrated the opening of the new dark ride roller coaster "Uncharted: El Enigma de Penitence" at Catalonia's PortAventura theme park. As of tomorrow, all park visitors will be able to experience the new attraction and go on a quest for valuable Aztec gold alongside the three main characters from the Uncharted video game series.
As part of the opening of this special new ride, created in collaboration by Intamin and Sally Dark Rides, one of PortAventura's accompanying marketing campaigns also launched this week in cooperation with partner Renfe (the Spanish railroad company). It sees an AVE high-speed train that is fully designed with motifs from the new Uncharted attraction run four times per day (two times per direction) on the Madrid-Barcelona route, stopping at PortAventura's Camp de Tarragona station. Guests will be able to arrive at PortAventura on this specially decorated train up to and including September 30 this year.
You can read all about the new indoor dark ride in the Sept/Oct issue of your EAP trade magazine. ■