USA: Cedar Fair Rejects Takeover Bid from SeaWorld & Announces 2021 Full-Year Financial Results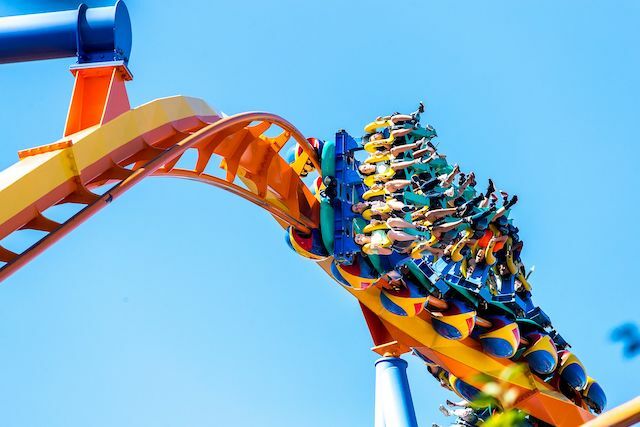 © Cedar Fair
Two weeks ago, Ohio-based operating company Cedar Fair Entertainment had received a takeover offer from SeaWorld Entertainment (cf. EAP news of 2 Feb 2022) – now the operating group from Florida announced that its offer had been rejected and that there will be no transaction taking place.
Moreover, Cedar Fair, which owns and operates a total of 13 leisure properties in the US and Canada, today issued its 2021 fourth-quarter and full-year financial results (the year ended 31 December). According to the report, the group generated net revenue of 1.34 billion US dollars (2019: 1.47 billion US dollars), attributed in part to attendance, which was approx. 70 percent of 2019 levels, and increased per capita spending in the parks, which was at an all-time high of 62.03 US dollars (an increase of 28 percent compared to 2019). Net loss and adjusted EBITDA for 2021 were 49 million US dollars and 325 million US dollars, respectively.
"We are extremely pleased with our 2021 results, particularly given the level of uncertainty with which we entered the year and the ongoing headwinds of the pandemic," said Cedar Fair President and CEO Richard A. Zimmerman. "Our key strategic initiatives focused on broadening and enhancing the guest experience are clearly resonating with consumers. As a result, we produced revenues over the second half of 2021 that outpaced the record revenues of the comparable six-month period in 2019 by 14 percent, an increase of more than $130 million. […]" He adds, "[…] "In fact, with a strengthened balance sheet, we're increasingly confident that Cedar Fair will be able to reinitiate a unitholder distribution by the third quarter of 2022, if not sooner. […]".
For 2022, the American operator group announced an investment of more than 200 million US dollars in new attractions and entertainment offerings, as well as the completion of several resort renovation projects that were delayed over the last two years (see EAP news of 16 Aug 2021). Technological enhancements, such as cashless payments in the parks, touchless transactions and labor management tools, are also expected to help improve the visitor experience and make operations more agile, efficient, and cost-effective. (eap)