USA: Gerstlauer & Ride Entertainment Introduce New Shuttle Coaster "Palindrome" for Cotaland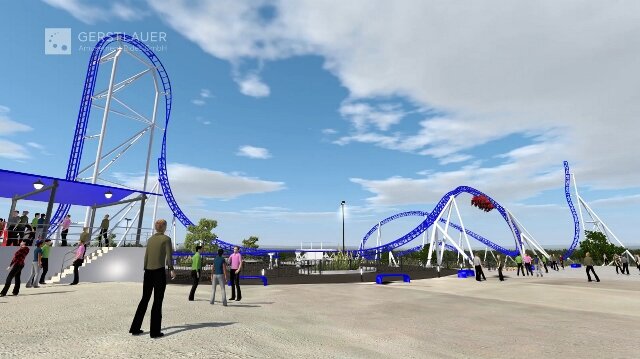 The German manufacturer Gerstlauer Amusement Rides and its US partner company Ride Entertainment announced yesterday together with their customer the construction of a new roller coaster called "Palindrome", which will be implemented at the Texas amusement park Cotaland in Austin and will open there in late 2022.
The novelty is an Infinity Coaster from the manufacturer's portfolio, which will be implemented in the form of a Shuttle Coaster – the first Gerstlauer ride of this kind in the USA. This means that the coaster track is not closed, but that the train stops at one point (a vertical "hop-stall" element) and then travels the track backwards again.
The Texas ride will feature a vertical lift that will take passengers to a height of about 29 meters. The track, which will be around 375 meters long and also cross a road, will include a total of two inversions. The trains will reach a top speed of 82km/h, while G forces of up to 4.5 will act on the passengers. (eap)