Disney Plans to Close Star Wars: Galactic Starcruiser Hotel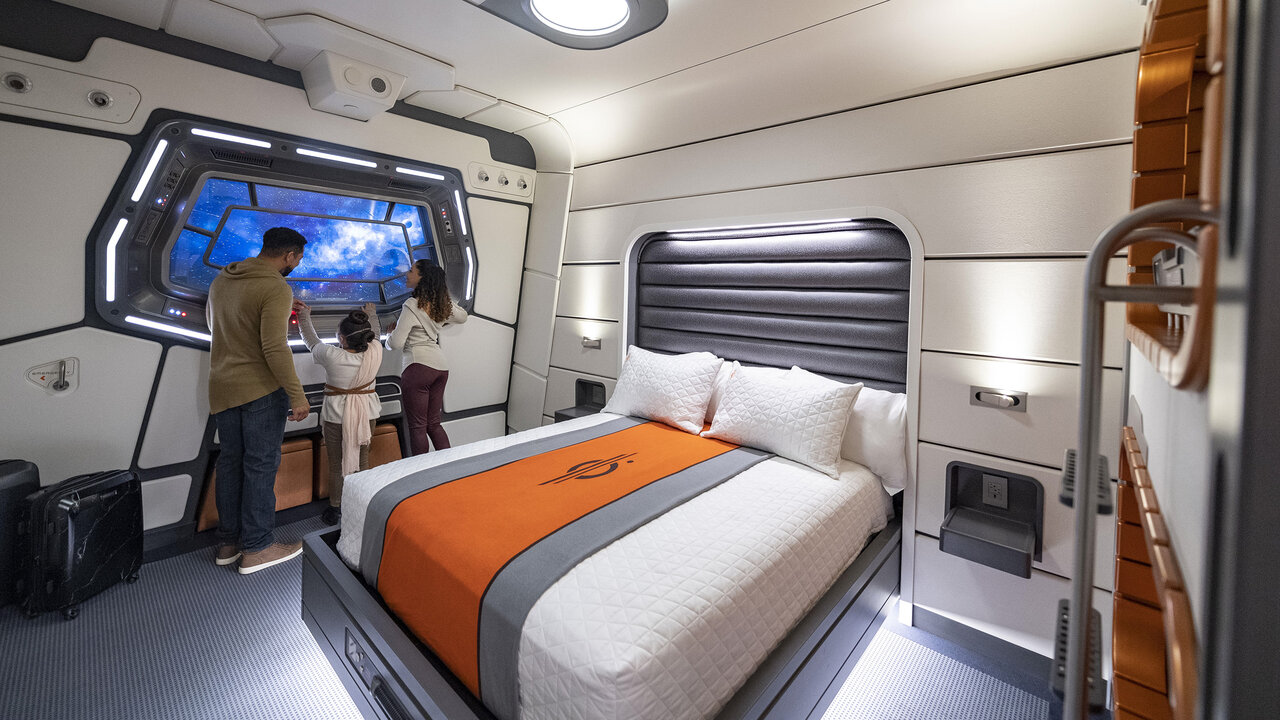 © Disney
(eap) Just about one year ago – on March 1, 2022 – the Star Wars: Galactic Starcruiser Hotel opened at Walt Disney World Resort (in Orlando, FL). As was now communicated, the exclusive themed overnight offering will be closed permanently this fall. September 28 will be the last opportunity for Star Wars fans to stay aboard the "Halcyon" spaceship and enjoy a high-level immersive Star Wars experience.
"Star Wars: Galactic Starcruiser is one of our most creative projects ever and has been praised by our guests and recognized for setting a new bar for innovation and immersive entertainment. This premium experience gave us the opportunity to try new things on a smaller scale of 100 rooms, and we will take what we've learned to create future experiences that can reach more of our Guests and fans.
We will be contacting Guests booked for voyages departing on or after Sept. 30 to discuss their options and modify their plans. To prioritize these Guests, we are pausing new bookings until May 26. We are so proud of all of the Cast Members and Imagineers who brought Star Wars: Galactic Starcruiser to life and look forward to delivering an excellent experience for Guests during the remaining voyages over the coming months," it says on the side of Disney.
Last year, the Star Wars hotel received the TEA's "Thea Award for Outstanding Achievement in Brand Experience", and even before it opened in March it was booked out for several months. The "galactic overnight package" includes two nights in the fictional spaceship, with Star Wars characters interaction, themed meals and live entertainment. At a price tag of around USD 4,800 for a standard room for two, guests can enjoy the highly-immersive Star Wars adventure. Prices for a family of four start at USD 6,000. ■