Dutch Theme Park Slagharen Announces Novelties for Its Anniversary Season 2023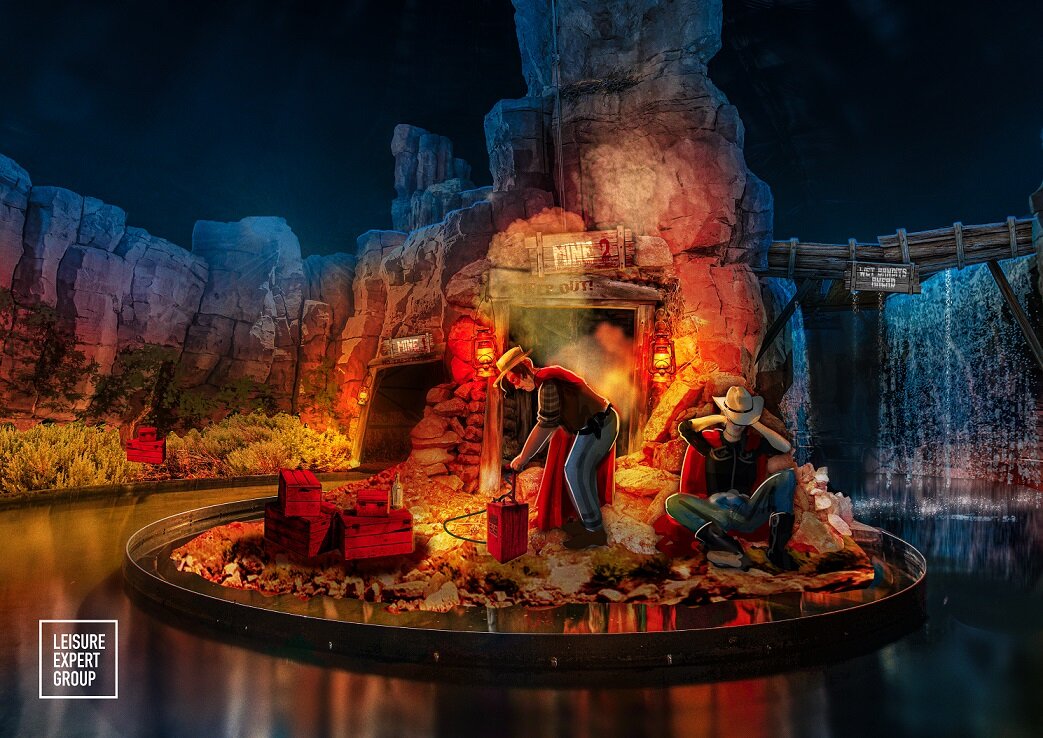 Attractiepark Slagharen has announced the novelties for its upcoming anniversary season. With the park opening on April 1, guests can look forward to a new show. "Uit Je Bol met Randy en Rosie" (Randy's and Rosie's heyday) is the name of the new park show starring mascots Randy and Rosie. It will be presented in the Music Hall. On May 27, Slagharen will celebrate its 60th anniversary with an evening event.
In addition, on April 22, visitors can look forward to the reopening of the redesigned "Wild West Adventure" dark ride, which will operate under the name "Red Bandits Adventure" in the future. In 2000, the dark ride of German ride manufacturer MACK Rides opened with decorations and effects from Heimotion, also based in Germany. After the attraction's closure on November 6, 2022, redesign work took place in collaboration with Amsterdam-based Leisure Expert Group. Guests can now expect a modern and excitingly designed ride with a unique sound by IMAscore.
In addition to the redesigned attraction, the park has invested in a new food and beverage concept. Thus, the former "Crazy Horse Saloon" will be transformed into "Wild Wings: House of Chicken". As the name already suggests, various chicken dishes will be offered here – including veggie alternatives.
In addition, the first units of the new "Red Rock Cottages" will open at the associated vacation park. The new overnight options, which are gradually replacing the "Colorado Mobile Homes", accommodate up to six people and are located behind the "American Circus Theater", near the new Red Bandits Adventure. (eap)