SeaWorld Yas Island Grand Opening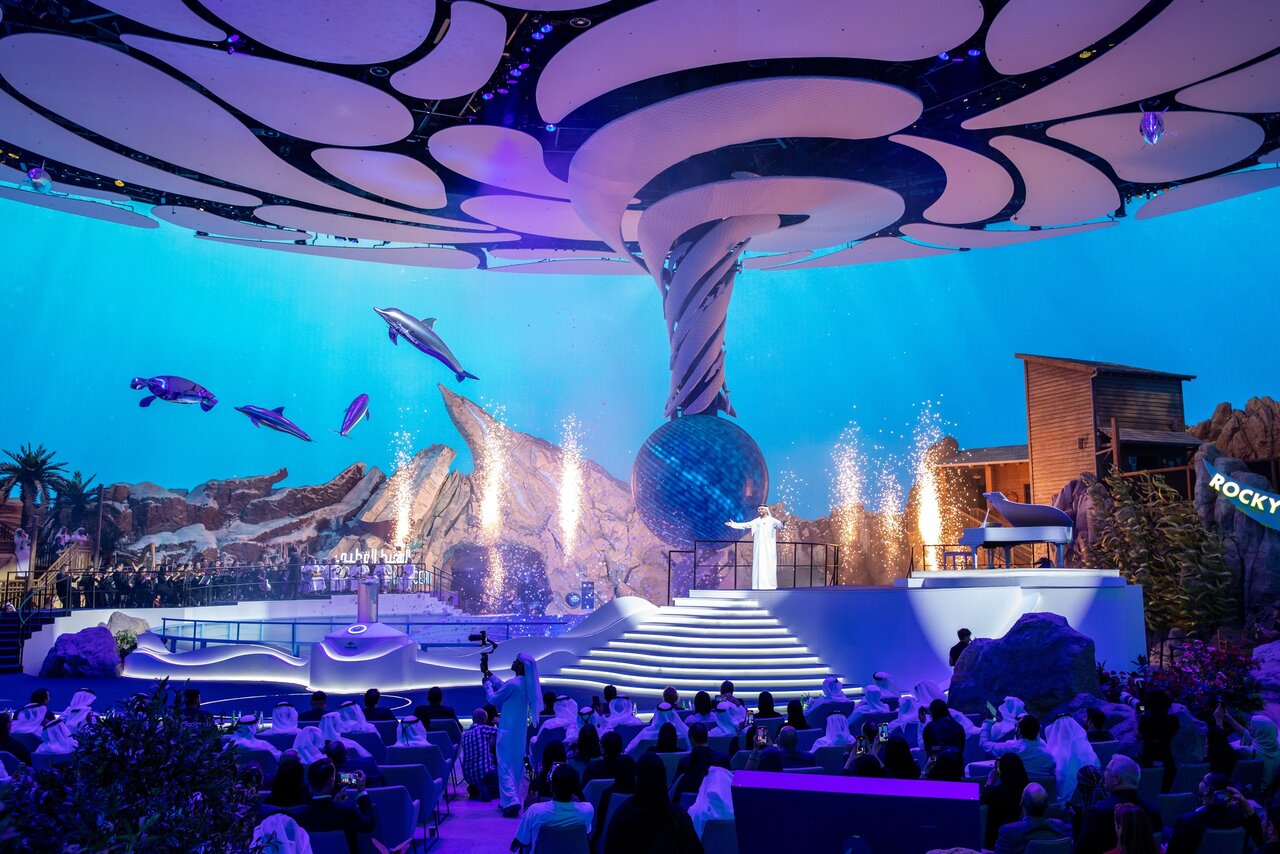 (eap) On May 22, SeaWorld® Yas Island, Abu Dhabi, the first SeaWorld theme park outside North America, held its grand opening. The opening ceremony took place in the "One Ocean Realm", the core of the park, from where all other areas can be reached. SeaWorld® Yas Island was developed in cooperation with the Arabian company Miral. The park consists of a total of eight themed areas spread over five indoor levels with a total area of over 183,000 square meters. In addition to numerous animal encounters, 15 rides and attractions await guests, including "Manta" (Intamin), a roller coaster for thrill-loving visitors, and the "Eel Racing Coaster", a family roller coaster from Italian manufacturer Zamperla. In addition, various live entertainment events and 18 gastronomic offerings await park guests.
"Today marks a great milestone for Abu Dhabi as we open SeaWorld Yas Island, Abu Dhabi, a landmark attraction that is unparalleled in the region and the world on every level. SeaWorld Abu Dhabi represents the next generation of theme parks, joining the world-class experiences on Yas Island, further positioning it as a top global destination, contributing to the growth of Abu Dhabi's tourism vision. The Park will also play a key role in promoting environmental awareness and protecting marine life in Abu Dhabi, the UAE and the wider region, undoubtedly inspiring guests to care for and protect our precious marine life for years to come. Together, with our partner, SeaWorld Parks & Entertainment, we are proud to be pushing the limits of science and conservation to create a truly unparalleled knowledge hub, demonstrating our joint commitment to upholding the highest standards of animal care and welfare. We look forward to welcoming guests from around the world to showcase the beauty and wonder of the ocean at this one-of-a-kind park," said H.E. Mohamed Khalifa Al Mubarak, Chairman of Miral.
For more information on each of the themed areas of the region's first SeaWorld park, read our March 21, 2023 news. ■