Katmandu Park in Punta Cana Opens Today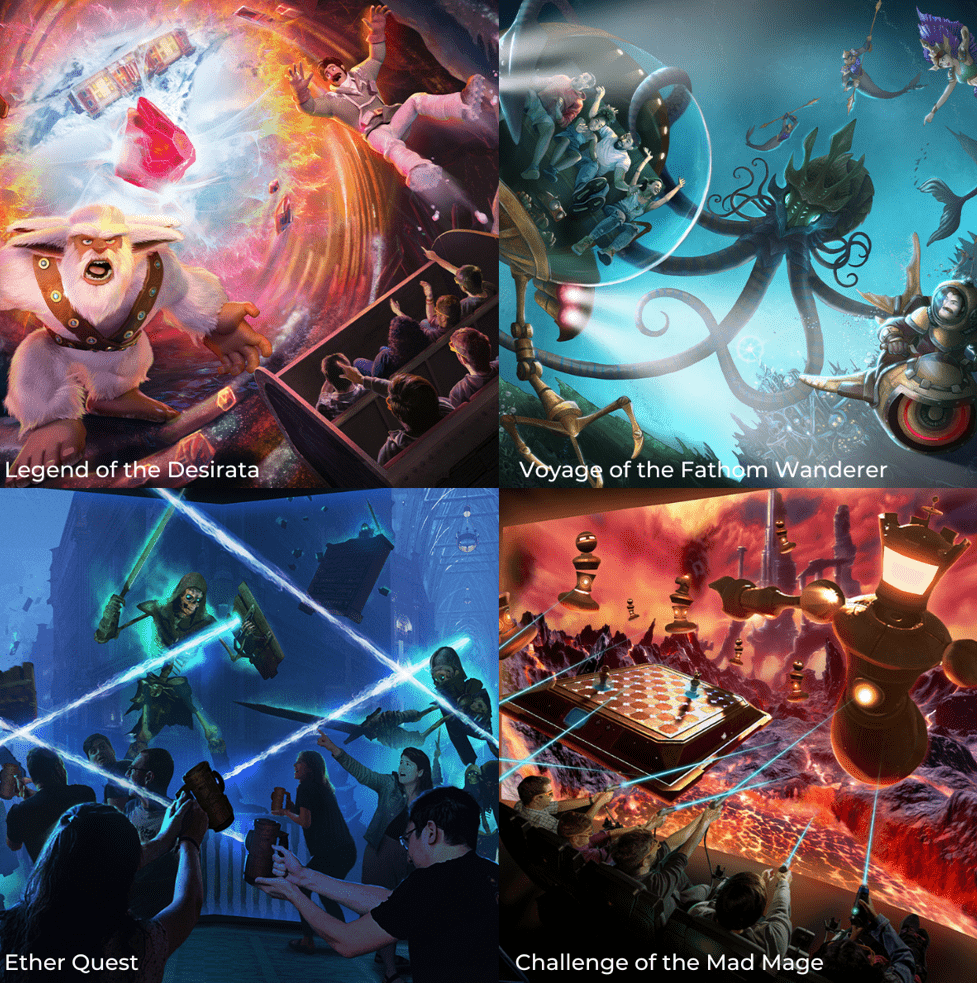 © Falcon's Beyond Global
Today is the day: the first theme park in the Dominican Republic, KatmanduTM Park Punta Cana, officially opens its doors to its guests after a soft opening phase. The developer and operator of the theme park is the American company Falcon's Beyond, which has collaborated with Meliá Hotels International for this project. The cooperation is intended to provide guests with a so-called "resortainment" offer. The first resort linked to the park is Falcon's Resort by Meliá – but more are to be built in the future. Depending on the room category guests book, different park tickets are included in the booking package. The new theme park and resort complex is intended to make Punta Cana an even more attractive vacation destination.
So far, the Falcon's Group theme park includes four signature rides. These include "Voyage of the Fathom Wanderer", a Suspended Theater® developed by Falcon's Creative Group and Oceaneering Entertainment Systems, which is the first installation of this type. What makes the attraction special is that up to 24 guests, spread over three levels, are seated in front of an ordinary screen at the beginning, but are eventually lifted into the air in their seats and placed in front of another large, curved screen.
Second, visitors can look forward to "Challenge of the Mad Mage", which is an "ON!X™ Theater" attraction also from Falcon's Creative. In the 4D cinema attraction, guests can expect a multi-sensory gaming experience thanks to a real-time interactive system.
With "Legend of the Desirata", the park has a 4D dark ride attraction ready, which was created in cooperation with Oceaneering. It is the Evolution product type, a track-based dark ride. Here, guests can take their seats in five 4-DOF vehicles, each with seating for eight, and experience the origin story of the Katmandu franchise. There is also an interactive walk-through attraction called "EtherQuest", where visitors can create their own experience through interactive elements.
Aside from the main attractions, a 36-hole miniature golf course can be found in the park, as well as an outdoor climbing course from KristallTurm and an indoor soft play structure for children and adults. As the park plaza's centrepiece, there is a Katmandu themed carousel called the "Wheel of Infinite Wonder!".
In addition to the attractions, there are also various dining and shopping options, as well as an arcade. Also, each park guest will receive a smart wristband that displays their park pass, allows cashless payments and supports "BeyondMe™" – a new, free online loyalty and gaming platform where visitors can create an avatar and earn virtual points (XP's). (eap)