New Racing Simulators for Doha Quest Qatar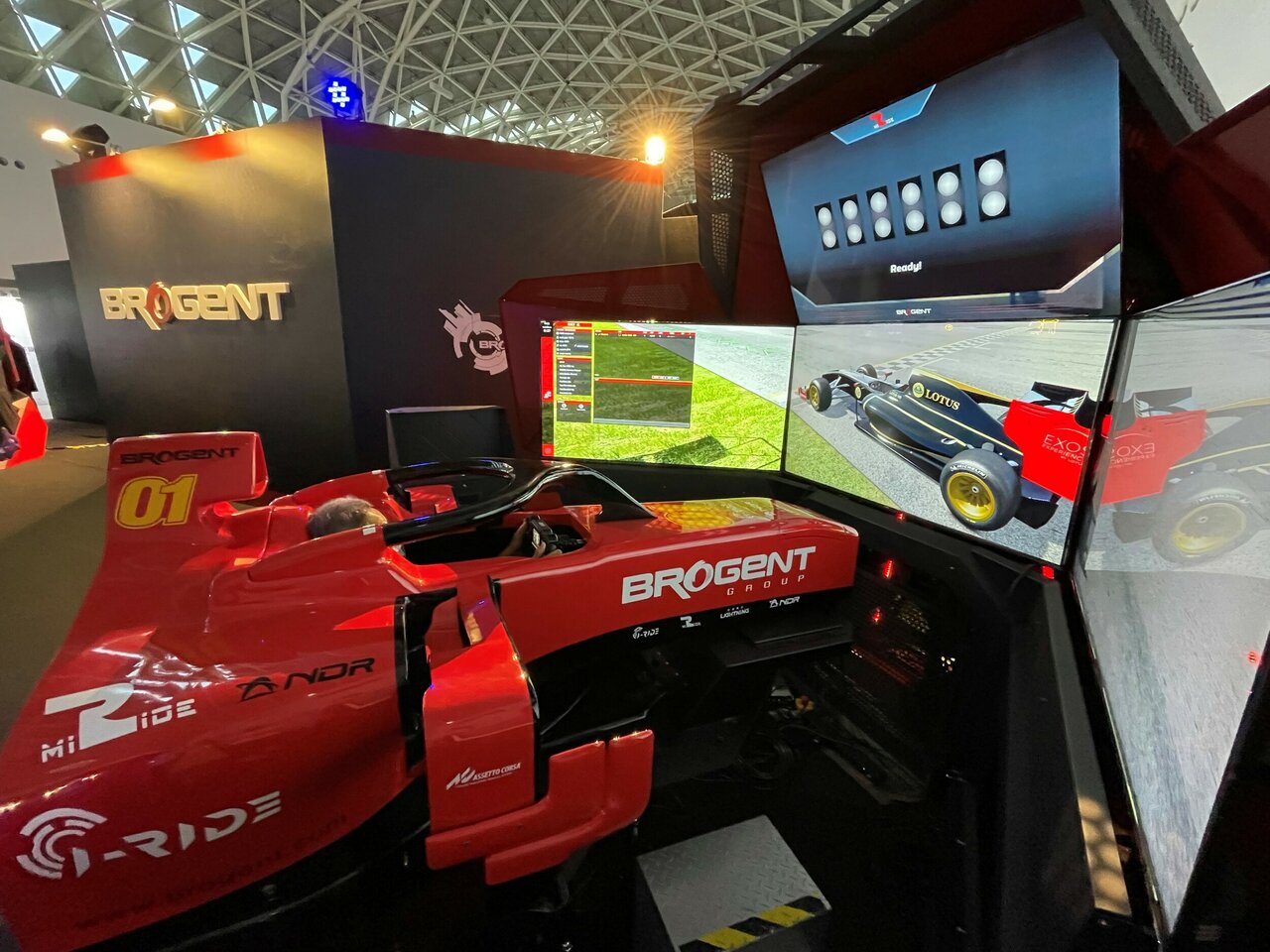 (eap) Opened in 2021, the Doha Quest indoor amusement park in Doha, Qatar, will launch two new racing experiences for visitors later this year. Manufacturer Brogent Technologies is supplying the park with a 6-DOF racing simulator with four associated screens, as well as a set-up of simulators for a multiplayer experience for up to four competitors. The single simulator, designed like a Formula 1 race car, is equipped with an air blower system that creates wind effects matching the simulated driving speed. The multiplayer simulator configuration is equipped with large screens, speakers and an AI-powered live broadcast system that is designed to also excite spectators and encourage them to cheer along.
"As a passionate sports car enthusiast, I am thrilled to announce that Brogent is taking our 6-DOF motion platform and patented motion programming from our flying theaters and transforming it into an interactive real-time virtual racing experience. By integrating it with the immersive 4D effect of the wind blower and AI live broadcasting system, we are taking a significant step forward in the world of sim racing. I am delighted to bring this experience to Doha Quest, one of the most iconic indoor theme parks," says C.H. Ouyang, CEO and Chairman of Brogent.
Heiko Engels, General Manager of Doha Quest, comments, "At Quest, we are always striving to bring our visitors the latest and most innovative adventures. We continuously look for new ways to push the boundaries of entertainment and offer our visitors unforgettable experiences. Hence, why we are thrilled to partner with Brogent Technologies, with its cutting-edge 6-DOF motion technology. The simulator delivers a truly immersive racing experience that will make guests feel like they're actually behind the wheel of a high-speed race car. We are confident that this world-class attraction will be a favorite among our guests and look forward to seeing the excitement it will bring." ■