Saudi Arabia Plans New Megacity "NEOM" and 170km Long Skyscraper Building "The Line"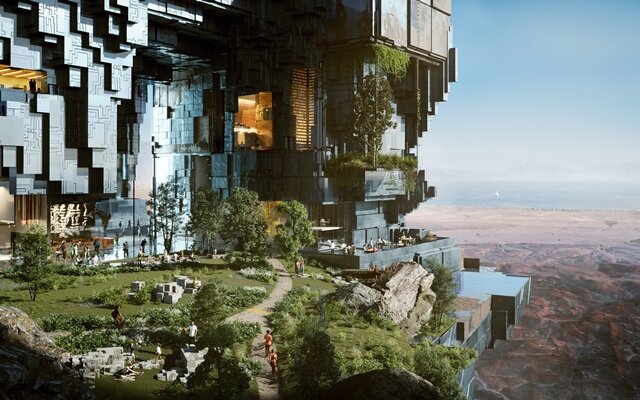 With "NEOM", the Saudi Arabian ruling family is planning a futuristic megacity in the middle of the desert that will cover an area of 26,500 square kilometers across three countries (Saudi Arabia, Jordan and Egypt) and become the world's first road-, car- and emission-free city. The controversial megaproject aims to redefine the concept of urban development and provide solutions for the future. The planned city, which is being built as part of Saudi Arabia's "Vision 2030", will run on 100 percent renewable energy and aims to prioritize the health and well-being of its residents over transportation and infrastructure. At the same time, this construction project aims to preserve and protect nature as much as possible.
Earlier this week, Mohammed bin Salman, Crown Prince of Saudi Arabia and Chairman of the NEOM Board of Directors, presented the designs for "The Line", a gigantic structure that will stretch across the desert and mountains as the centerpiece of the city of the future, measuring 170 kilometers long and 200 meters wide and rising nearly 500 meters above sea level. The Line, which will occupy a footprint of 34 square kilometers, will be able to accommodate up to nine million people. The idea behind this project is to vertically layer the different areas of the city (public parks, schools, houses etc.) in three parts so that all major facilities can be reached within five minutes. To get from one end to the other of the building, which will have a completely mirrored outside façade, it is supposed to take 20 minutes by high-speed rail.
With the NEOM megaproject, the kingdom on the Persian Gulf wants to make itself more independent of oil revenues by using solar technology and wind turbines. On the other hand, of course, this is a prestige project that is intended to bring tourists to the region – in 2030, The Line alone is expected to attract five million tourists. (eap)