USA TODAYs 10Best Readers Choice Awards 2023 Winners Announced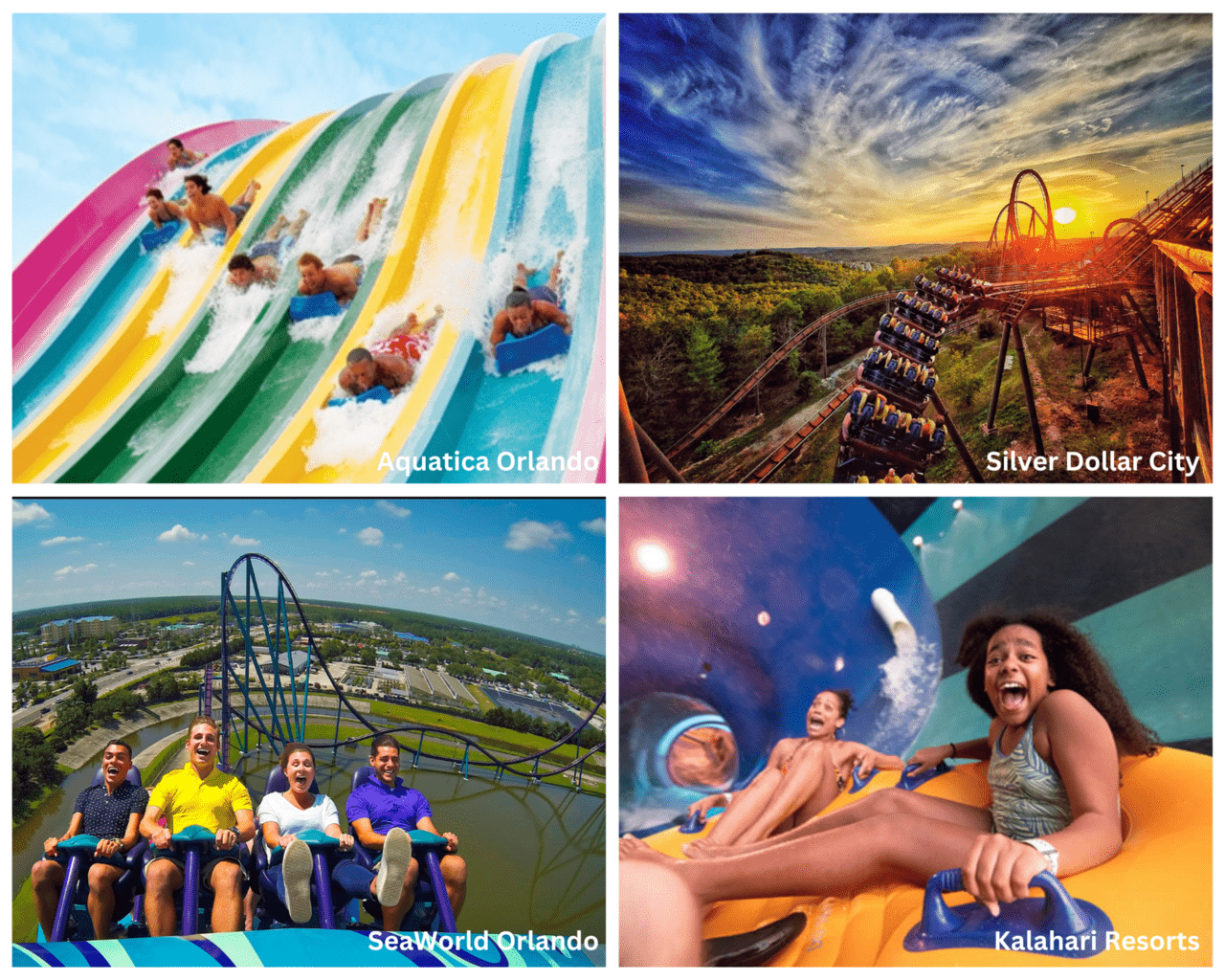 (eap) Recently, the results of USA TODAY's 10Best Readers' Choice Awards for the United States' amusement and water park industry were released. Travel experts pre-selected 20 nominees in categories including food, lodging and destinations. From this list, readers voted for the top ten in each category.
This year, the "Best Theme Park" category was won by Silver Dollar City, based in Branson, Missouri. The park, themed as a mining town, attracts around two million visitors per year. More than 40 rides and attractions such as "Time Traveler" (c.f. EAP cover story 3/2018) – the fastest, steepest and tallest spinning coaster in the world built by Mack Rides – enthuse park guests here. Also on the podium are Kings Island (Mason, Ohio) and SeaWorld Orlando (Florida).
SeaWorld Orlando ranks first place in the "Best Roller Coaster" category for "Mako" (by B&M), Orlando's tallest and fastest roller coaster. Close behind are the "Phoenix" classic wooden coaster from Knoebels amusement park in Pennsylvania (realized by Philadelphia Toboggan Coasters) and the "Titan" hyper-twisted coaster at Six Flags Over Texas (supplied by Giovanola).
But readers were not only allowed to vote for their favorite roller coasters, but also for their trackless attraction favorites. The award in the "Best Non-Roller Coaster Ride" category goes to the "Tidal Surge" thrill attraction (S&S), which opened last year at SeaWorld San Antonio (Texas). Also making it onto the podium are the "Smoky Mountain River Rompage" water ride, which can be experienced at Dollywood theme park (Tennessee), and the "Star Wars: Rise of the Resistance" dark ride at Disneyland (Anaheim, California) and Disney Hollywood Studios (Orlando, Florida).
In the category "Best Theme Park Entertainment" Bush Gardens Williamsburg (Virginia) won the first place with the "Celtic Fyre: Live Irish Step Dancing" show. This was followed by LEGOLAND Florida with its "Brickbeard's Watersport Stunt Show" and Bush Gardens Tampa Bay (Florida) with its "Turn It Up! Remix" ice-skating show.
Votes were also taken for the best water parks in the country. The title of "Best Indoor Waterpark" went to Kalahari Resorts, with its total of four U.S. locations. The second place went to Massanutten Indoor Water Park (Virginia) and the third place to Epic Waters Indoor Waterpark (Grand Prairie, Texas).
Not only the most popular indoor water parks were chosen, but also the outdoor favorites of USA TODAY readers. Aquatica Orlando, Splashin' Safari (Santa Claus, Indiana) and Lost Island Waterpark (Waterloo, Iowa) are the top three in this category. ■